Salesforce forecasting is not a lost cause, and you CAN successfully set it up afresh in your org.
No, this is not a joke. Wh… why are you laughing?
Look, I know how it goes. I've been there. I'm STILL there. I know the questions. "How on earth am I supposed to get the opportunity data consistently? How do I know it's correct? How do I find the time to set it up? Whose arms do I have to twist to make sure it gets used and my time is not wasted?"
If you've tried to get Salesforce forecasting off the ground in your org before, you know that the biggest obstacle is probably Sales itself. Now I'm not bashing salespeople here; after all, no one would be giving money to your business if someone wasn't there to convince them that it would, in fact, be a very good idea to do so. That's what you want them to be doing: selling. Which means that the other things, such as entering information into Salesforce, often fall by the wayside.
So, then, if this is the case, how do we get adoption? How do we actually give this beast some wings and get it off the ground?
Well, I'll be honest with you. Not every project I've undertaken as a Salesforce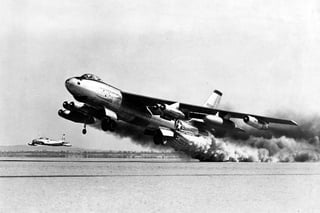 admin has been fit for the Enterprise. I've created my share of stinkers, and from my experience, I can tell you that the most sure-fire way to ensure that your blood, sweat, and/or tears have been spent for naught is to make your solution hard to use. It doesn't matter how elegant your formulas are. It doesn't matter that you got every requirement from the business checked off. It doesn't even matter if you completely managed to avoid multi-select picklists despite the business' request (and if you did, well done). If your solution is difficult to use, no one will use it. And when no one is using it, you might as well have not done anything at all.
"But Blog Post Author", you're saying, "setting opportunity Stages is just part of the core Salesforce interface. You can't just change how that works!" Well, see, that's what I'm trying to tell you. You need a different interface, one that is designed to make data entry simple and painless.
I first used GridBuddy about 4 years ago, when it was a crazy idea by this little upstart startup Silicon Valley-based company. It was absolutely mad, this idea that you could view and edit related records simultaneously, but it was exactly what we needed at the time to handle our data migration and regular accounting tasks.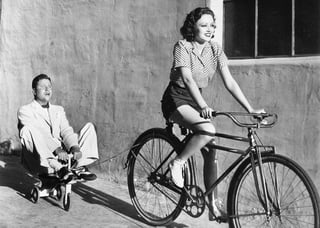 Recently, I've stumbled upon it once more, in an effort to find solutions to my current organization's data problems. When I saw it again, it was like finding out that a new version of my favorite childhood action figure was being released, but this time manufactured with metal and quality parts!
What once was a simple interface for editing multiple records at once has evolved into something much more, and one of its added features is the ability to focus on opportunity management.
At the end of the day, that's what we want, right? We don't just want the ability to manage our opps, but to get the salespeople to manage their own, and this is only possible through superior UX, or User eXperience. Yes, I know using the X instead of the E is a bit eXtreme in a 90s kind of way, but I didn't come up with the term; it's just what is widely used, ok? Don't judge me.
So what do you need to have superior UX? Above all, it must:
let the user see everything that needs to be seen

reduce complexity in order to better understand what is seen

enable the user to work easily with what is seen
In short: visibility, clarity, and actionability, or, as GridBuddy addresses it: See, Filter, Act.
Let's examine a typical sales experience. If you're working from the opp, you can certainly Act: you can change the Stage pretty easily, and you can edit tasks… one at a time. You can't See multiple opps to get a good idea of your dates, tasks, and priorities, and you won't have any luck using a Filter to see only the tasks that are yours in a team-selling environment. That's only 1 out of 3 requirements. Barely.
How about working from views? We've got a decent ability to Filter using the view's built-in functionality, as long as you're sticking to just opp data and don't need to filter on anything like the presence or absence of certain related products. Seeing is pretty limited, since there's no way of getting to child object data. As for the third, you can Act on multiple opps at the same time... as long as they're the same Record Type. LAME. You certainly can't alter the products or tasks from here. I give it 1 ½ stars.
Lastly, we have reports, which give you all sorts of power in the See and Filter departments. Poor Act, though, is left out in the cold, cold snow, all alone and pressing its nose against the glass looking in. I give reports 2 out of 3 thumbs up.
This, however, is what comes out of the box with GridBuddy's Opportunity Review tool.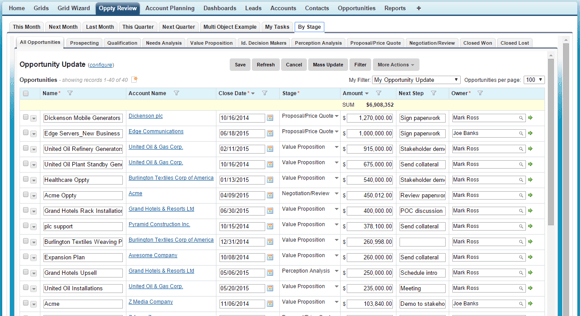 Right here, in one screen, I have See, Filter, and Act. I can See my open opps, as well as their Stages. I've got tabs to separate out each Opportunity by Stage, so I can choose to show only what is close to completion, or what needs more work. Plus, those tabs are actually themselves within a tab(!), with many other tabs in the row that can sort by Close Date, or even show other records, like Tasks.
I can Filter the data down to see specific things if I need to; any of those little funnel icons are clickable, and allow you to instantly change the criteria by which things are displayed. If I only want to see my biggest deals, the ones over a certain Amount, I can make use of the Filters to make sure that's all I have in my vision. I can even perform some basic actions on just the remaining records after a filter is applied, like closing an entire set of opportunities from a large sale.
What's more, I can Act on all of this like it's going out of style. Any field I see, I can change. This makes it easy, as a salesperson, to keep those elusive Stages very up to date, and to keep my Next Steps up to date as well. I can even use the little arrow buttons by the opportunity names to add other records like products.
Now, let's take a look at what I was able to create with half an hour of tinkering in GridBuddy.
I can See my open opps, all of their products, and all the tasks I have to do on those opps. When I'm done with one or more tasks, I can Act and close them right here and make notes as needed. I can change product pricing from the same screen where I'm seeing my task and opp information. Of course, I'm doing all of this without a ton of clicking around which I HATE to do because I'm a salesperson and I should be calling customers instead right?!
Hey, that gives me an idea! We're talking about forecasting, right? Keeping your Stage up to date is the big part of forecasts, I get that, and that's in the bag, but no opportunity survives first contact with the customer, does it? Most of the time, customers don't even know what they really want, and are often considering multiple combinations of products at once. A common practice that is used to deal with this is having multiple opportunities open for the customer at once (let's face it, quotes have their limits), but this practice leaves your forecasting in a horrific state.
What if there were a better way to judge how products are going to affect your forecast numbers? Let's add a little custom field here…

There. Marvelous. Now we can track the probability of each individual product!
While this may be additional data for the salesperson to manage, by defaulting it to 100%, they can feel free to use it as much as they want, just to keep track of what the customer is thinking at the moment. They can also use the quick filters if they want to see just the products which are more likely, or even to see just the ones that are less likely. With a little more work and a few additional fields, you could easily have a new, more accurate Expected Revenue field to base your Forecasts on.
So how about them apples? Not only have we achieved See, Filter, and Act, but we came up with new processes that would not have been feasible otherwise. It works with Salesforce's established infrastructure, such as sharing and security, so it automatically plays nice with every other native app and bit of functionality you've got installed. If all of this is not the mark of great design, I don't know what is. THIS is how you get adoption. THIS is how you WOW your boss' boss' boss by giving them the numbers they never thought they'd be able to get. Have fun being awesome.